THE FAMILY COOKBOOK
Preserve Your Family Food Traditions
FOOD BRINGS FAMILIES TOGETHER
Part cookbook, part family photo album, The Family Cookbook is a one-of-a-kind experience that centers on the people you love and the food that brings you together. A family photo session with you and your loved ones making your special foods results in a custom heirloom cookbook with memories meant to last.
Food is a key part of our identity. Whether we only sit down together once a year or every night, we all have a food memory we cherish. As a food photographer and photojournalist, I want to capture your culinary heritage that has been passed down through generations.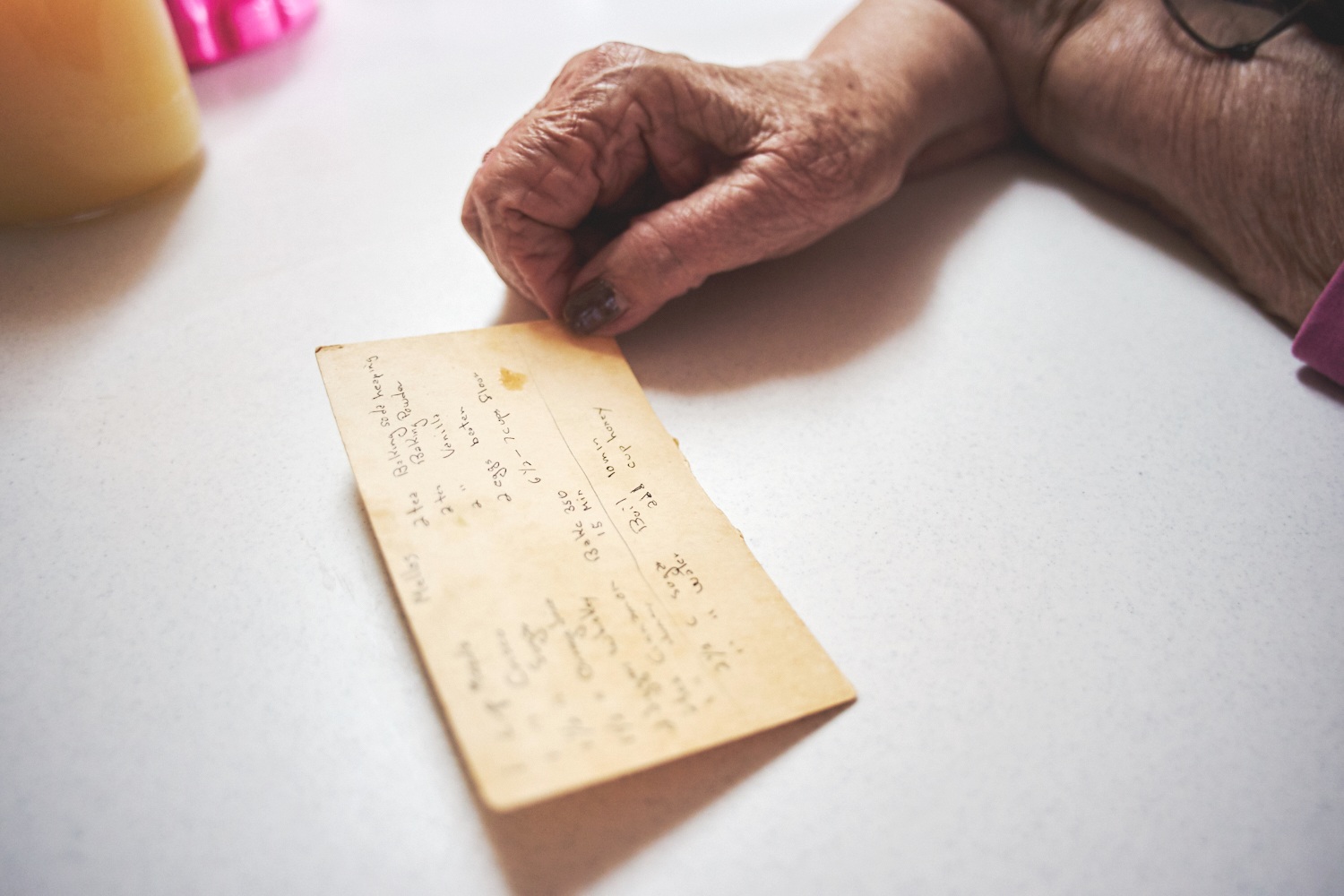 Fill out the form below to submit an inquiry and receive a detailed information guide and quote based on your unique family. After booking, you'll receive a questionnaire so you can tell me all about your food traditions. You'll also get the Family Cookbook Prep Guide with wardrobe and recipe tips as well as a more detailed timeline of how your cookbook session will go.
To prepare, I'll walk you through how to get your recipes ready for print, whether they are on hand-written recipe cards, in old cookbooks, or in Grandma's memory. Once we are ready to shoot, we'll get everyone together to cook. The session can be intimate with just you and your children, or make it an inter-generational affair with all the cooks in your family. We will make a plan together of how many recipes we'll photograph and design your relaxed photo shoot.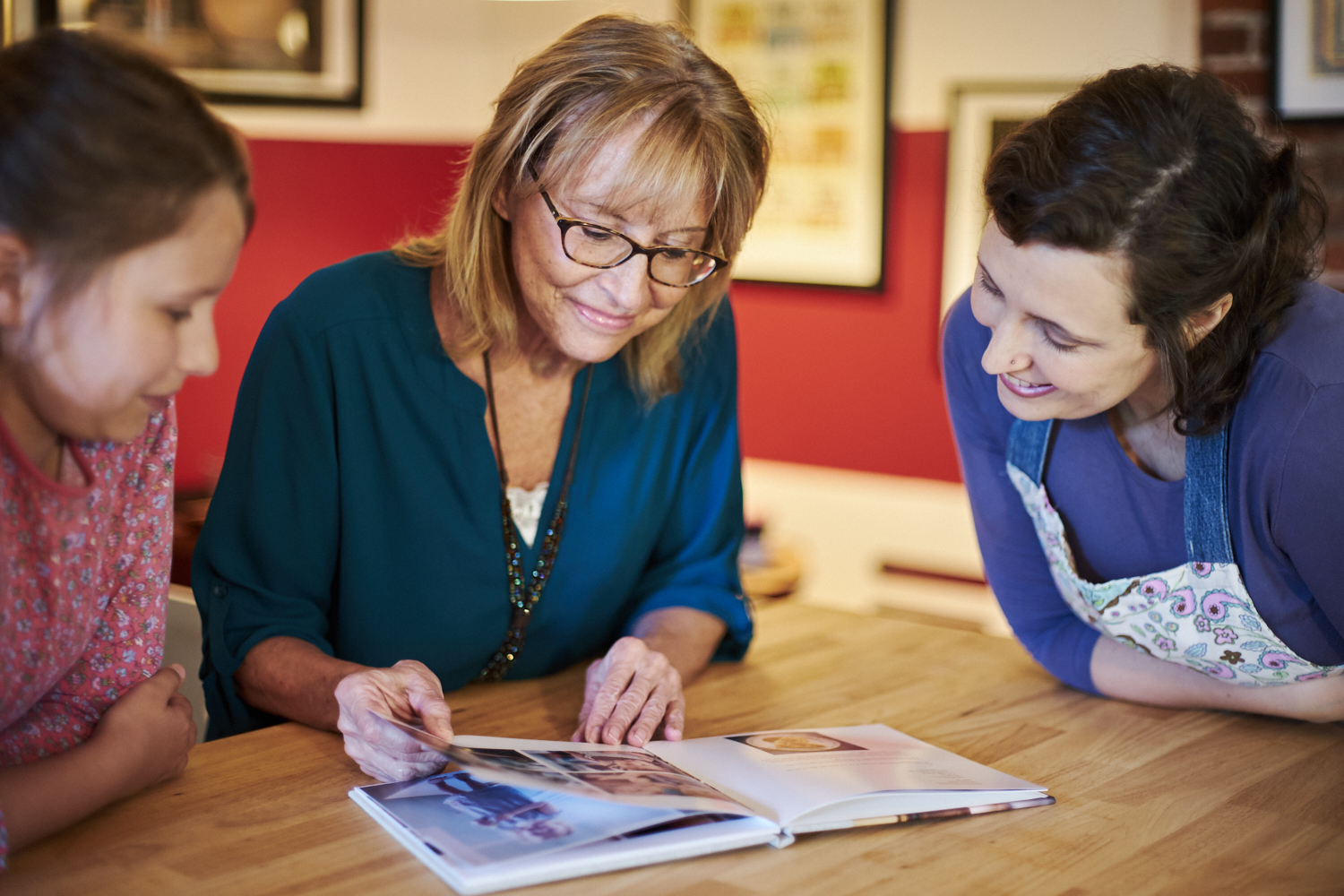 Your photo gallery will be delivered about three weeks after the session, and you'll choose your favorite photos for your cookbook. We can print more recipes than we photographed so you'll have a complete family heirloom to pass down.
FLIP THROUGH A SAMPLE
Your cookbooks contains between 20 and 150 recipes alongside images from your photo session.
Layouts feature extra-wide margins so future generations can add notes and annotations to each recipe. Pages lay flat or easy use and are made from durable Forest Council Certified paper. Choose from quality linen and buckram cover materials and personalized cover text to perfect your new family heirloom.
Family Cookbook sessions start at $999* and include:
A documentary-style cooking session
Private online digital photo gallery
High-resolution digital photos
Custom 8x8 heirloom cookbook
All packages are 100% custom. Submit an inquiry below to receive a quote and the information guide.
Extras:
You can add additional books to your package at a discounted rate. You can add a number of other print products, including canvases, prints, and more.
Have Questions?
Check out the FAQ section below, fill out the inquiry form, or email me.
For gift certificates, email: Sarah@YeomanPhoto.com
*Payment plans are available.
GET THE Info GUIDE
Enter your email and receive The Family Cookbook Information Guide, which has a rundown of how the session works, and how I use my food photojournalism and family photography background to create fun images that result in a custom heirloom cookbook.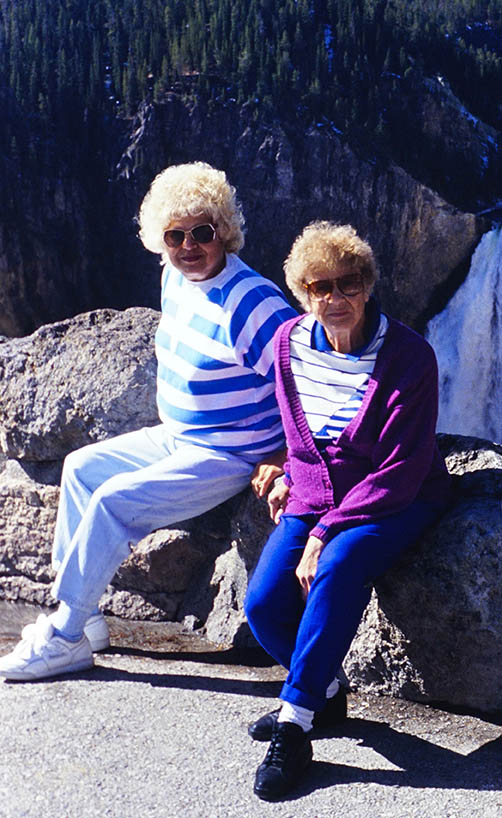 I have an old video tape of my great grandmother making gefilte fish and matzo ball soup from scratch. Both she and my grandma had stacks of recipe cards with notes, techniques and tips in their kitchen arsenal. My family still has this record of cherished Jewish recipes that we can pass down to our children. My mom would always (and still does to this day) make an "experimental" dish at every holiday, while incorporating steadfast recipes (if green beans with slivered almonds isn't on the menu, there will be riots). Events in my family center on food and the dynamic we have when preparing meals makes the most memories. With the art of home cooking becoming less common, I believe it is so important to have a record of your culinary heritage and to have experiences in the kitchen documented.
Plus, I love cookbooks, y'all. I can spend hours flipping through their beautiful pages (pretty sure I can live in the cookbook section of Powell's). I am enamored with creating these personalized heirlooms.
BOOK YOUR FAMILY COOKBOOK SESSION
Fill out the form below to submit an inquiry and get the booking process started. Please include details about your family and your food traditions so I can get a feel for who you are and how to best make your session as memorable as possible.
FREQUENTLY ASKED QUESTIONS
HOW MANY RECIPES CAN WE INCLUDE?
How ever many we can fit into a few hours of cooking. Sessions last about three hours, but each package is different to fit each family's needs. We will plan together how much time we will need for your perfect cookbook, so gather your favorite recipes together. You can also have dishes made ahead of time and we'll photograph the finished product. And we can always print more recipes than we photograph.
I'M NOT LOCATED IN PORTLAND. ARE COOKBOOK SESSIONS AVAILABLE IN OTHER AREAS?
Yes! I am frequently on the road for cookbook and other sessions. Since cookbook sessions are extremely custom, please inquire for a quote. I am available to travel almost anywhere, but since I find myself in certain places often, here is a list of areas that receive waived or reduced travel fees:
Seattle, Orange County/L.A., Bay Area, Salt Lake City, New York City, southern Connecticut, Florida Keys, Reno, Boston.
Again, please inquire for specific travel dates to the above areas or to ask about planning a shoot in your city.
I'M INTERESTED IN DOING THIS AS A HOLIDAY OR MOTHER'S DAY GIFT. WHEN SHOULD I BOOK?
Cookbooks make very popular holiday gifts, but keep in mind that from the day of the shoot to the day you receive your cookbook is a minimum of 8 weeks. For Christmas and Hanukkah, I recommend having your shoot no later than October. In general, consider booking two months before you want the actual shoot to take place. Passover, Rosh Hashana, Lunar New Year, and Thanksgiving are also popular holiday times for cookbooks.
If you don't want to feel crunched for time, consider giving a gift certificate, which allows you to book your session up to one year after the issue date.
HOW MANY COOKBOOKS DO WE RECEIVE?
Your session package includes one 8x8 book, but you can add extra copies at a discounted rate.
CAN WE JUST COOK ONE BIG MEAL?
If you like. If not, we can photograph several recipes that don't necessarily go together. What makes the cookbook cohesive is the candid photos of your family bonding together over the process of making food.
I LOVE THE IDEA OF A FOOD FAMILY SESSION, BUT I DON'T HAVE FAMILY RECIPES.
Booking a regular family session might be more down your alley. The shoot is shorter and we can still capture all the fun candid moments you and your kids create.
FROM ONE FAMILY TO ANOTHER
Everyone deserves family photos. A portion of proceeds from each Family Cookbook session go toward providing a session for a refugee or low-income family who would not normally be able to afford a family photo session. If you know a family who could benefit from family photos, email me: sarah@yeomanphoto.com. Family nominations are based on the honor system and receive sessions on a first-come, first-served basis. Sessions are available pending the number of paid sessions on the calendar.
FOOD IS EVERYTHING
WE ARE.
IT'S AN EXTENSION OF NATIONALIST FEELING, ETHNIC FEELING, YOUR PERSONAL HISTORY, YOUR PROVINCE, YOUR REGION, YOUR TRIBE, YOUR GRANDMA. IT'S INSEPARABLE FROM THOSE FROM THE GET-GO.
—ANTHONY BOURDAIN