Your experience is everything
It means so much to me when past couples take the time to rave.
SHE CAPTURES THE MOMENTS THAT OTHERS MIGHT NOT NOTICE
Sarah did my bridals and our wedding photography and did a spectacular job! First of all, she was so attentive to emails and quick to maintain contact with us. She was easy to work with and knew exactly what we wanted within our first conversation. We told her our vision for our wedding photos and what we wanted to capture, and she made sure to do just that! I love that she captures the little moments and details that other people might not notice. She has such an artistic eye, but also was able to capture the "classic" pictures that we wanted beautifully. She was able to give us perfectly posed pictures, that looked natural. We will continue to use her for all of our photography needs and she is the one and only photographer that we recommend to family and friends. —AMANDA & MORGAN
MY FIANCE & I FELT SO COMFORTABLE
Where do I even start!? My fiancé and I were speechless when we saw our engagements from our session! Sarah is kindest, most talented photographer!
My fiancé and I felt so comfortable with her and she was able to capture our love and look beyond what we could have imagined! She is so patient and talented and really has a love for photography. She goes above and beyond when working for her shots and that speaks for itself in her work.
After our session was well over, Sarah got her stuff BACK out of her car take some STUNNING shots of my ring. She didn't have to do that, but it really meant a lot to my fiancé and me that she did. I recommend her to everyone and we definitely will be using her again! Thank you so much Sarah! We will cherish these forever!!! —COURTNEY & JOSE
WE COULD FOCUS ON ENJOYING OUR WEDDING DAY
Sarah was absolutely wonderful as our wedding photographer. She was very attentive to what we wanted, meeting with us and talking with us several times before the actual day to make sure everything went smoothly and we got the kinds of photos we wanted.
Once the day came, she made sure everything ran smoothly on the photography end so that we didn't have to worry and could focus on enjoying our wedding day. She was very attentive and creative with her shots, giving us the perfect way to remember our special day. I highly recommend her to anyone who wants to make sure they get high-quality creative photos without ever having to stress or worry. —TAYLOR & FREY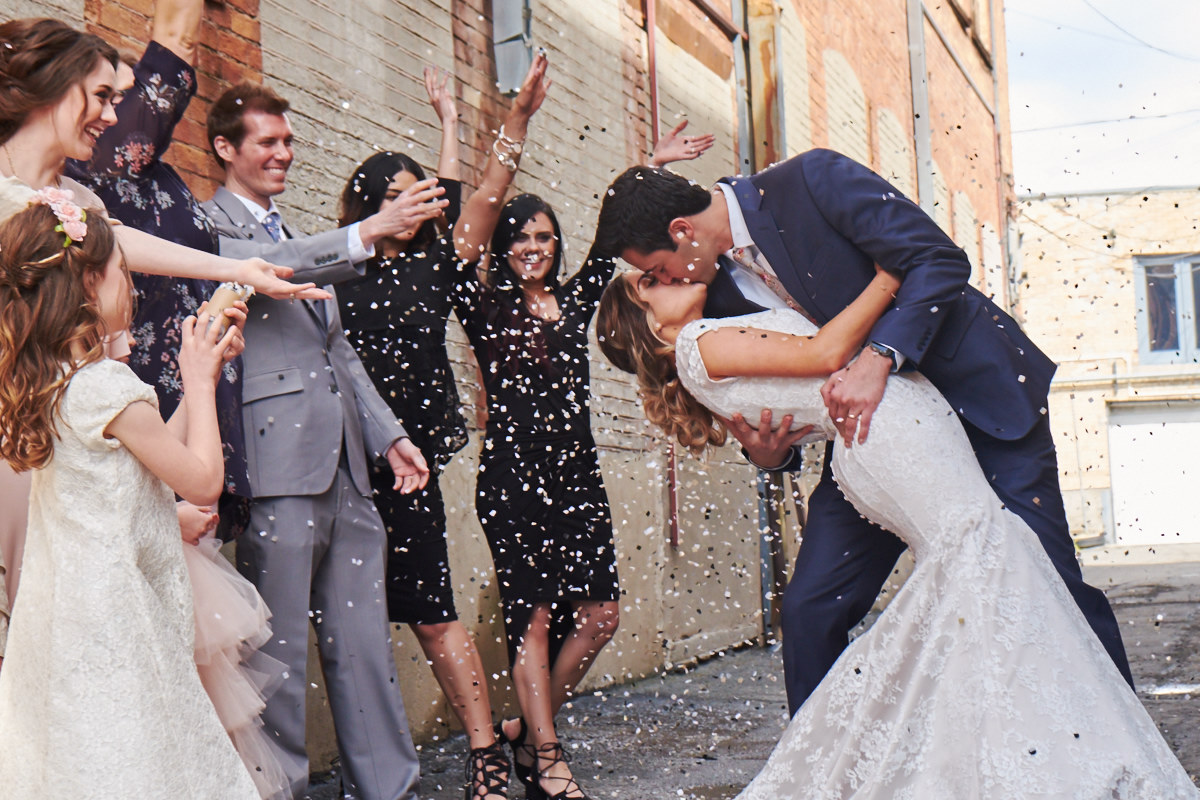 When my husband and I first got engaged, getting an amazing photographer was top of our priority list. Sarah was by far the easiest to work with of any of our wedding vendors. She was incredible at staying on top of things. She designed our save-the-dates and invites which went out in an incredibly timely manner and we got a ton of compliments on them. The day of our wedding she helped me stay very stress-free. She captured all our important moments and was such a joy to work with. She is the most down-to-earth person and does an incredible job of personalizing things to work for you. Thank you, Sarah! — REBECCA & RUSSELL
Not only are her photography skills fabulous but she is a terrific person! Her energy and enthusiasm will make you feel like you have known her forever and you will want to add her right in your list of friends! Highly recommend the road trip and trust her when she says she knows all the best spots and what time of day for best lighting! We look forward to seeing her again! — KYLEEN & BRIAN